The Challenge
Hansom Taxis, a start-up cab service established in Leicester City Centre before the Uber-boom, wanted to offer a fresh alternative travel experience compared to the traditional black cab model with a contrasting approach.
My Role
Brand Consultation
Logo Design
Promotional Design
Web Design
Hansom Taxi's required a bold and quirky brand to represent it's values and stand out amongst the crowd at the Leicester City Railway station and online.
The brief was simple: to create a logo that was to be symbol and iconic, something that was a fresh perspective to users who were so used to hiring a black cab and therefore could remembered easily. It needed to communicate taxi transportation but also the ethos of 'service with a smile'.
Initial kick off discussions commenced to understand the vision, the brand, challenges how to make the design stand out; which then lead to initial experimentation of concepts from moodboarding, sketching and then more polished concept logo designs which encompassed many elements such as vehicles, vehicles elements, moods, transport symbols, faces and more. These were then refined and iterated on to be made cleaner and simpler to emphasise that iconic look.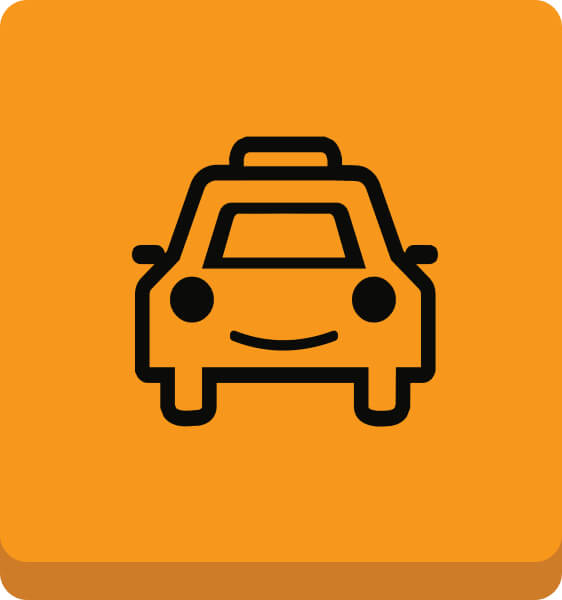 To help stand out amongst the crowd the brand colour palette lead with a vibrant orange, which was paired and offset with the traditional black as the foundation. This allowed it to be bold, fresh without being too over the top (compared with yellow and black) and also contrasted with the black to link back to the black cabs. The brand logo was designed to be responsive across different layouts and touch-points for both digital and print.
Web Design
To coincide and support with the brand launch a slick yet simple one-page website was designed and built with the objectives of introducing the company, showcasing what makes them so unique and driving users to 'hail a hansom' either by phone, online booking or via the app.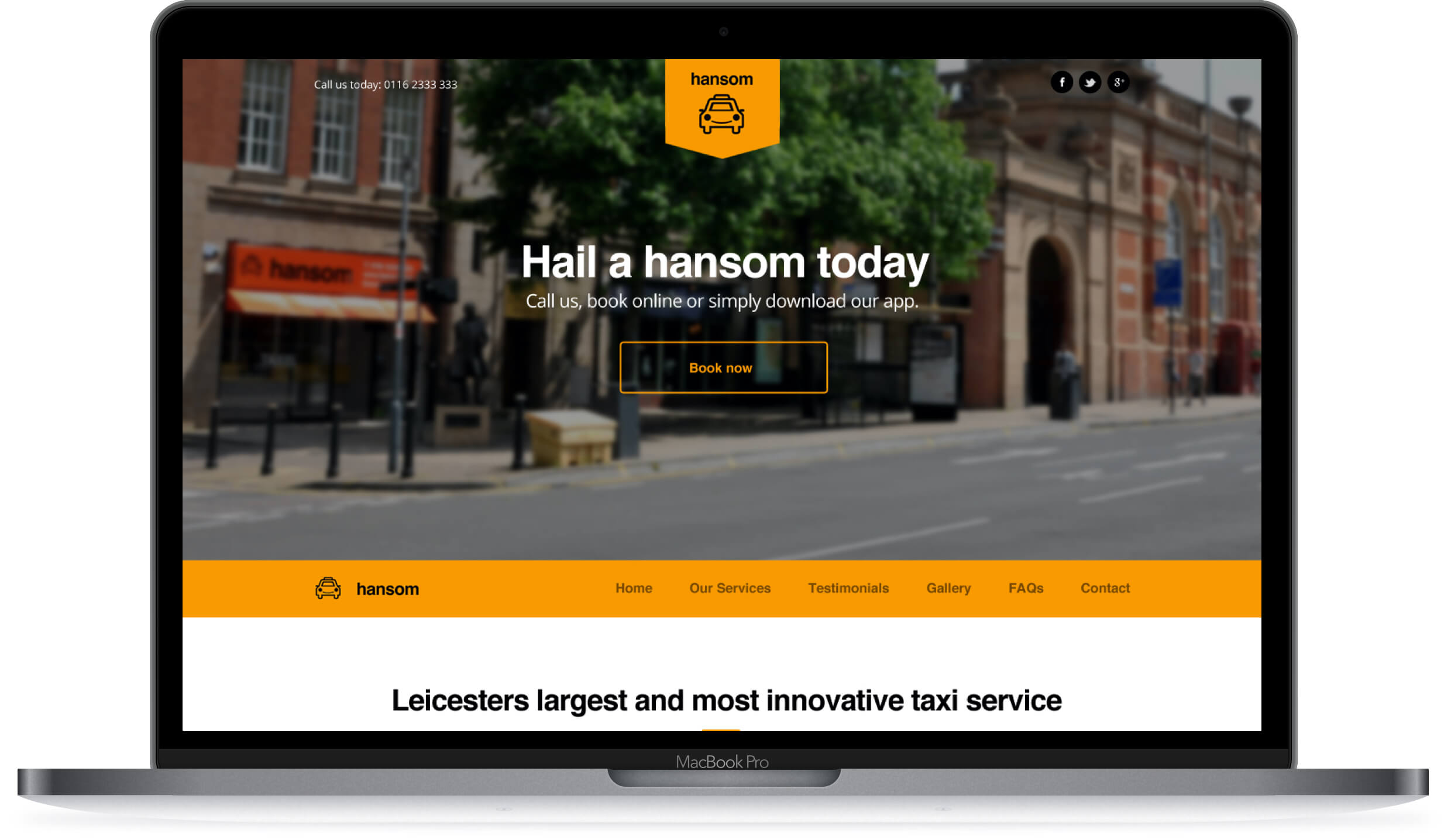 The Outcome:
Responsive Brand Logo & Guidelines
Shop-front & Vehicle Concept Design
Responsive One-page Website
Promotional Poster & Stationary Design
Hansom App Reskin & Icon Design